Sturdy, Stable Temporary Fencing That's Easy to Move
Every construction project is different and requires different fencing solutions. When you have a project that requires the mobility and versatility of fence panels and the hardiness of post driven fencing, water barriers are your ideal solution. Contact Dickerson Fencing today to learn how water barriers can be the perfect solution for your construction project.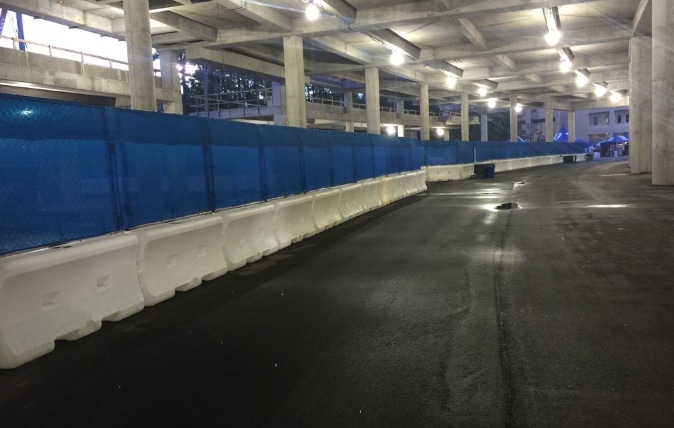 Get the Best of Both Worlds with Water Barriers
Like fence panels, water barriers can be configured in any way you need and sit on the ground without impacting the landscape. However, thanks to the weight of the water within, they boast the same sturdiness as fences with posts driven into the earth.
Dickerson Fencing has provided local construction sites with reliable water barrier solutions since 1960. No matter what your construction fencing needs are, we can design a fence system that meets them. Call us to schedule your FREE design consultation today.
Local Family Serving Local Contractors
Local Family Serving Local Families
Founded in 1960, Dickerson Fencing has been a locally-owned family business for three generations. We offer exceptional attention to detail and use only the highest quality materials to fulfill the needs of our customers. We are members of the American Fence Association, the Better Business Bureau and the Durham Chamber of Commerce. Call us to get started on your construction fencing project today!