Ornamental Aluminum Fences Add Beauty & Security
Durham area families who have historic homes or a more historic aesthetic will enjoy the way an ornamental fence from Dickerson Fencing adds to their curb appeal. Aluminum fencing allows you to obtain the upscale elegance of wrought iron without the high price and maintenance needs. Schedule a FREE design consultation to learn more about how an ornamental fence can transform your home's looks!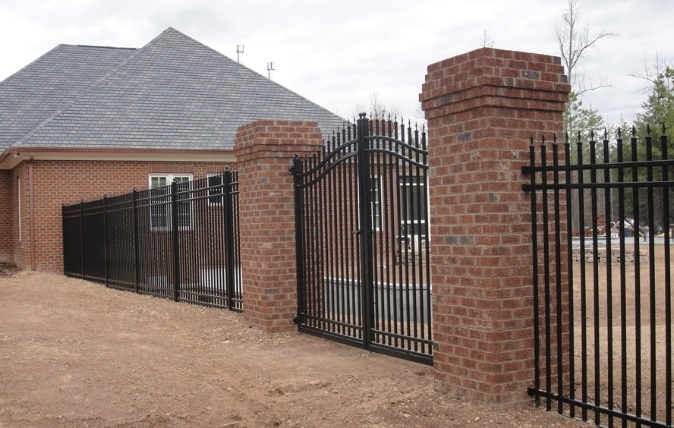 Benefits of Ornamental Fencing
Strong — The word "ornamental" may imply aluminum fence is not strong, but it is. These high-quality metal fences are resistant to damage from weather, animal activity and human tampering.

Recyclable — For the environmentally-conscious homeowner, an ornamental fence is an ideal choice because it can be recycled if you ever decide you don't want to have a fence anymore.

Attractive — You can get ornamental fencing in a wide variety of styles that will look great in any setting. These fences have an inherent elegance that other fence materials don't.

No Maintenance — Ornamental aluminum is finished with a coating that prevents rusting, chipping, peeling or cracking and is virtually maintenance-free!
Not only is ornamental fencing beautiful and durable, it also provides excellent security for your home and family. The strength of the material makes it hard to break into and the ornamental design makes it hard to climb over. Call us to schedule your FREE fencing consultation today.
Benefits of Choosing Dickerson Fencing
Since 1960 our family has been dedicated to providing the best fencing service available in the Durham, NC area. We have stood the test of time by providing superior workmanship, using only the best materials and developing lasting relationships with our customers and community. We are members of the American Fence Association, the Better Business Bureau and the Durham Chamber of Commerce.