Maximize the Function of Your Space with a Fence Enclosure
For many Durham, NC area companies, perimeter fences aren't what they need. They need a solution that works for a small space and a particular purpose, such as a series of animal paddocks on a farm or a high-security storage area in a warehouse. If your business has a special need of this kind, Dickerson Fencing can design a fence enclosure system that works for your needs.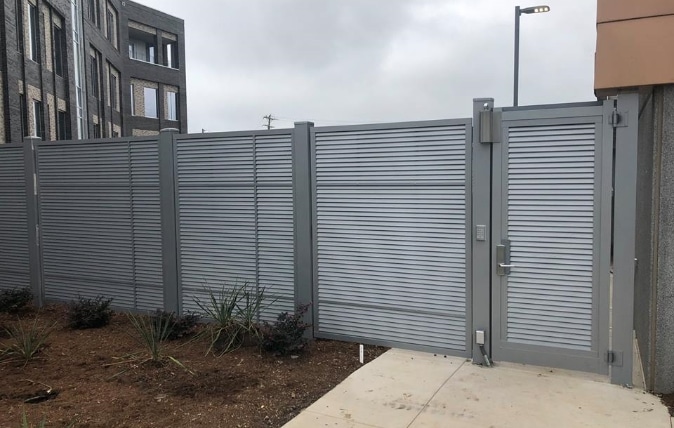 The Many Uses for Fence Enclosures
Asset Protection — When you have equipment and stock that needs extra protection, a locked enclosure is an ideal solution.

Public Safety — Partitions and enclosures provide practical solutions for safety at public parks and playgrounds.

Animal Pens — Farms, shelters and veterinary practices can all benefit from enclosures to house the animals in their care.

Space Allocation — Partitions are useful in shared working and storage spaces for ensuring that everyone has equitable access to the space.
Dickerson Fencing can handle all your commercial fence enclosure design and installation needs, no matter how complex they may be. Call us to schedule your FREE design consultation today.
Benefits of Choosing Dickerson Fencing
Since 1960 our family mission has been to provide the best fencing solutions available in the Durham area. We have stood the test of time because we provide superior workmanship, using only the best materials and developing lasting relationships with our clients and community. We are members of the American Fence Association, the Better Business Bureau and the Durham Chamber of Commerce. Our team is trained and experienced and dedicated to your complete satisfaction.