Quality Fencing SINCE 1960
FREE Consultation
Local Family Serving Our Local Community
Dickerson Fencing has been The Fencer of Durham for over half a century. We owe our success to customer-centric service and high-quality fencing materials. See what your neighbors have to say about us!
Repeat Customer
We were so happy with our fence around our property that we called them again when we wanted to enclose an area for a big veggie garden! Excellent job on both!
Outstanding Craftsmanship
I used Dickerson fencing for a fence around my yard and also to build a lattice on my deck. Both turned out very well. I was very impressed with the attention to detail that the crew put into both custom building my lattice and fence. Very professional, and would highly recommend.
Great Service!!
From the beginning to the completion Dickerson demonstrated exceptional customer service, high level craftsmanship and solid quality. All consistent with their iconic business status in the Durham community. Proud to be a client!
Dickerson Fencing Offers Numerous Fence Solutions For Your Property
Fencing The Triangle Area for 3 Generations
Since 1960, we've been installing, replacing and repairing fences all around Durham, NC and the Triangle area. We continue to have a simple desire—to provide the highest quality commercial and residential fencing at the most affordable price.Our expert installers, some of whom have been with us for more than 30 years, will do the job right, from start to finish. Our reputation grows with every fence that we build and every customer that we serve.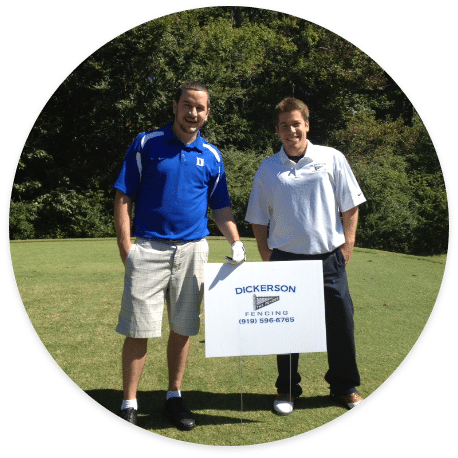 We've served Durham, NC and the Triangle area for more than half a century, building relationships and establishing a reputation for excellence. Our goal is to be the best fence company in the Triangle. We prove we mean it by maintaining key memberships in:
American Fence Association
Better Business Bureau
Durham Chamber of Commerce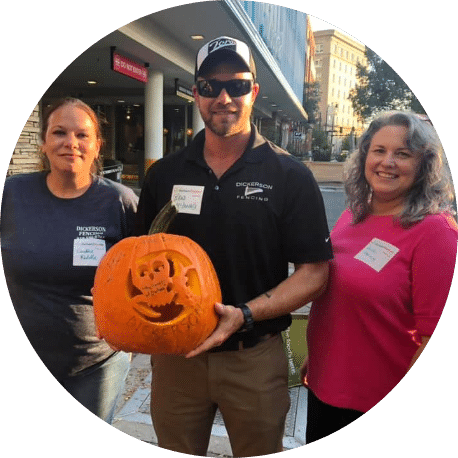 Customer Centricity – Putting the customer first and at the center of all operations.
Integrity – We provide our customers with openness, reliability, and honesty.
Sustainable Value Creation – Generating value for customers on a secure, long-term basis.
Excellence – Quality in management operations and products.
Teamwork – Pursuing strategy through sharing expertise and ideas.