Dickerson Fencing is The Fencer for Local Construction Projects
Because construction sites are potentially dangerous to the general public, it's important to have reliable fencing around your site to protect the site and passers by. However, because construction sites are temporary, it doesn't make sense to install a permanent fencing system.
That's where Dickerson comes in. We provide Durham, NC area construction companies with multiple options for temporary construction fencing to meet your needs. Whether you need something semi-permanent or fences that are highly mobile and customizable, we have the solutions you need to meet the size and function of your construction site.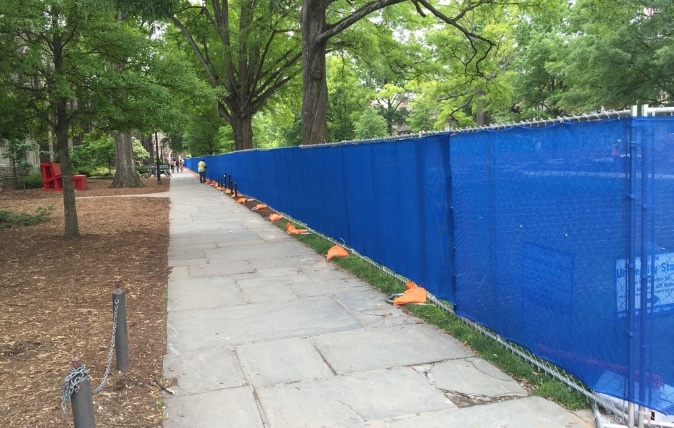 Construction Fences that Protect Your Property & the Public
Panel Fencing — Highly mobile and perfect for meeting the changing needs of an active construction site.

Water Barriers — Get the mobility of panel fencing and the sturdiness of post driven fencing with a water barrier system.
3 Generations of Fencing Excellence
With more than 50 years in the fencing business, the Dickerson family has experience installing every kind of commercial fence imaginable. Our temporary construction fences are among the most reliable in North Carolina, and our client-centric business model ensures your needs will be met to your full satisfaction, no matter what. Call us to schedule your FREE construction fencing consultation today!