Dickerson Fencing is The Fencer for Local Business
When you think of commercial fencing, you likely think of the perimeter fence around an industrial complex, but there are many other commercial applications for fences and gates, and Dickerson Fencing has the skills and experience to meet them all.
From athletic fields to dumpster enclosures and construction fencing to veterinary kennels, there is no commercial fence project we can't handle. Whatever your business size or function, our fencing professionals will design a custom fencing solution that meets your needs at a price that fits your budget.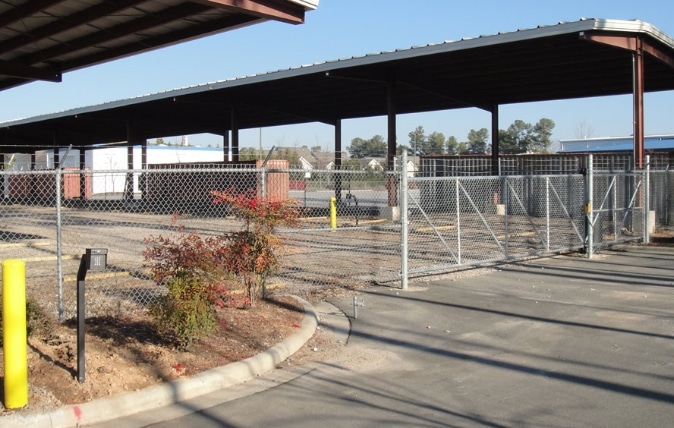 Complete Commercial Fence Services
With more than 50 years in the fencing business, the Dickerson family has experience installing every kind of commercial fence imaginable. Our fence and gate products are among the best in North Carolina, and our client-centric business model ensures your fence project will be completed to your full satisfaction, no matter what. Call us to schedule your FREE fencing consultation today!
Our Commercial Fence Services Include