Durable, Reliable Security for Your Construction Site
Construction sites can be dangerous for anyone who isn't trained in site safety. When you're working on a long term, large-scale construction project, you need a good fencing system to keep passers by out of your site. For your needs, Dickerson Fencing suggests post driven fencing. This semi-permanent fence system provides the site security you need without the time and expense of removing a permanent fencing installation after the project is complete.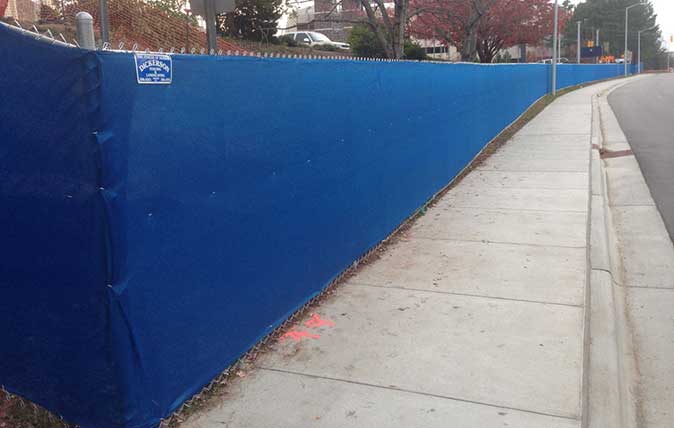 The Benefits of Installing Post Driven Fences
Safety & Security — Post driven fences are available in 6' and 8' heights to provide the right level of security for your needs.

Options — We offer a range of options to enhance your site security, including top rails, windscreens, tension wire and more.

Asset Protection — Keeping the general public out of your construction site does more than protect them from injury; it also protects your equipment from theft and vandalism.

Durability — The posts are driven at least 2' down, ensuring your fence won't be susceptible to weather and impact disturbances.
Dickerson Fencing has decades of experience providing local construction sites with high-quality post driven fence installations. No matter what your construction fencing needs are, we can design a fence system that will meet them. Call us to schedule your FREE design consultation today.
Call The Fencer Today
Founded in 1960, Dickerson Fencing has been a locally-owned family business for three generations. We offer exceptional attention to detail and use only the highest quality materials to fulfill the needs of our customers. When you need construction fencing you can count on, we you need Dickerson. Call us to schedule your FREE design consultation today!