The First Step in Access Control is a Good Gate
You commercial access control system starts with perimeter fencing and a reliable commercial gate and operator. Dickerson Fencing has more than 50 years of fencing experience and is happy to design your commercial gate to meet your style and security needs.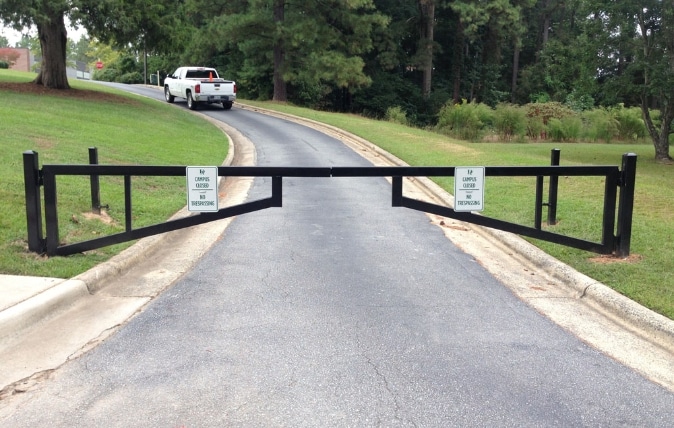 Gates & Operators for Durham Area Business
Whether your property is used for commercial, industrial, transportation or government purposes, we have the gate solutions you need to secure your property.
Manual Lift & Swing Gates
Dickerson Fencing can handle all your commercial gate design and installation needs. Choose from a variety of styles and materials to meet your aesthetic and function needs. Call us to schedule your FREE design consultation today. We look forward to going over all your options with you and helping you design a custom gate and opener system to meet your needs.
Call The Fencer of Durham Today
Founded in 1960, Dickerson Fencing has been a locally-owned family business for three generations. As members of the American Fence Association, the Better Business Bureau and the Durham Chamber of Commerce, we offer exceptional attention to detail and use only the highest quality materials to fulfill the needs of our customers. When you need commercial gates and operators you can count on, we you need Dickerson. Call us to schedule your FREE design consultation today!